Hearts for the Hungry- Food Drive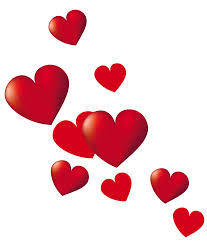 The OLG Confirmation and Edge Classes are sponsoring a "HEARTS FOR THE HUNGRY" FOOD DRIVE    
Please consider donating one or more food, hygiene, or cleaning supply items to benefit the Hereford Food Bank! **Donations can be placed in the decorated bins located in the back of church.
Food Items needed: rice and rice mixes, noodles and pasta, scalloped/au gratin/mashed potato mixes, canned beans, canned vegetables, and canned fruit, cereal/oatmeal, pancake mix/syrup, peanut butter/jelly, flour/sugar/salt/spices, juice/juice boxes, canned tuna/chicken, canned beef stew/chili, cake/cookie/muffin mixes, jello/pudding, soap/deodorant/shampoo/toothpaste/shaving items
Hygiene/Cleaning Items needed: toilet paper/diapers, detergent/cleaning supplies
**All donations should be standard sizes — no bulk items or jumbo sizes.
Thank you!