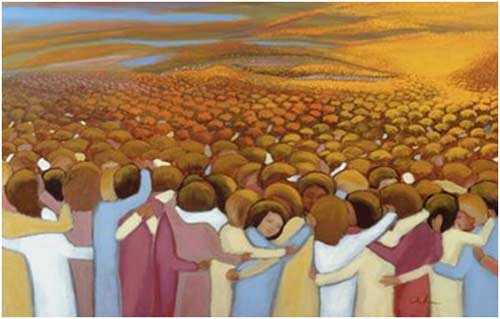 Community ministry is care for the world outside the walls of the local congregation. Community ministry has deep roots within Unitarian Universalist movement, dating back to Joseph Tuckerman's pioneering work among the poor of Boston in the 1820s. Today, community ministry is a growing and thriving vocation for both lay and ordained people.
OLG Groups
Parish Groups provide a great opportunity for you to grow alongside others in faith. Connect with fellow parishioners and spend time deepening your relationship with Christ.
Small Prayer Groups – Share you prayers and grow in faith within our small group meetings.
Knights of Columbus – Practicing Catholic men over 18 are especially encouraged to come meet the Knights and to consider joining them. K of C social meetings, held on every third Tuesday of the month at 7:00 pm, are open to all parishioners – men, women and supervised children. Email kofc@ourladygrace.org
OLG Craft Club- If you like to craft and enjoy being creative, this is for you!
Want to know more about these groups?