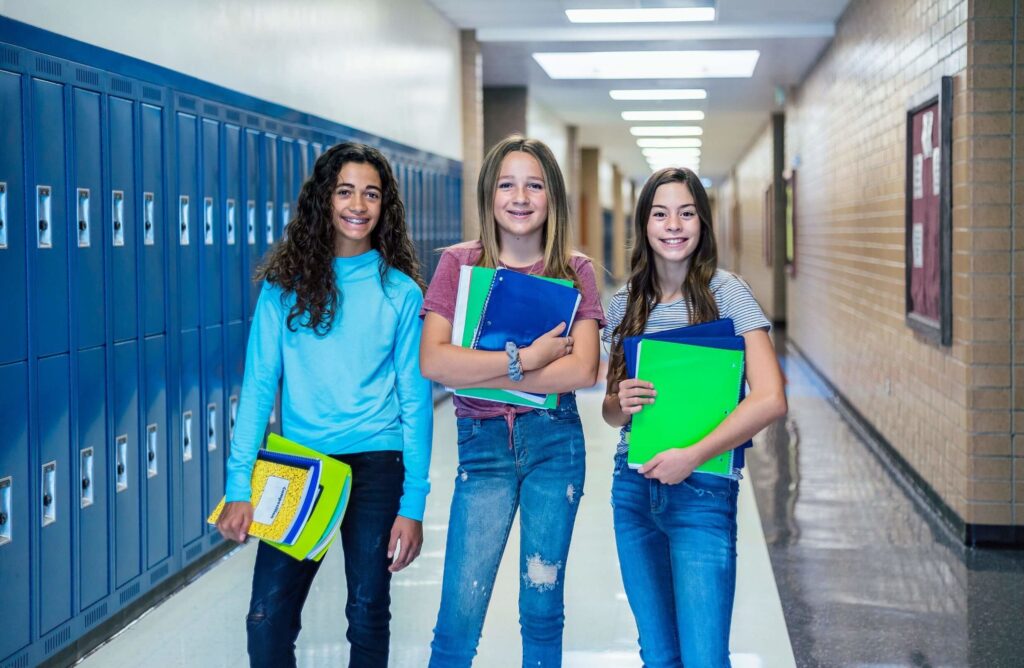 The goal of our Faith Formation program is active learning that translates into active faith. What we believe about children and the way in which they best experience the transmission of faith shapes this program in many ways.
Our Middle School EDGE program is designed to be different from our Elementary program. The program is designed to be an extension of our parish religious education program for our children in K-5th grades and builds on the core tenets of the faith taught to our younger children.
We know and realize that our children are different at this middle school age. They need a little more independence. A little change in their schedule, from Sunday morning Faith Formation to Monday evening Faith Formation. A little change in their learning approach, so we ask more questions and encourage more discussion. We learn together, we grow together, we pray together.