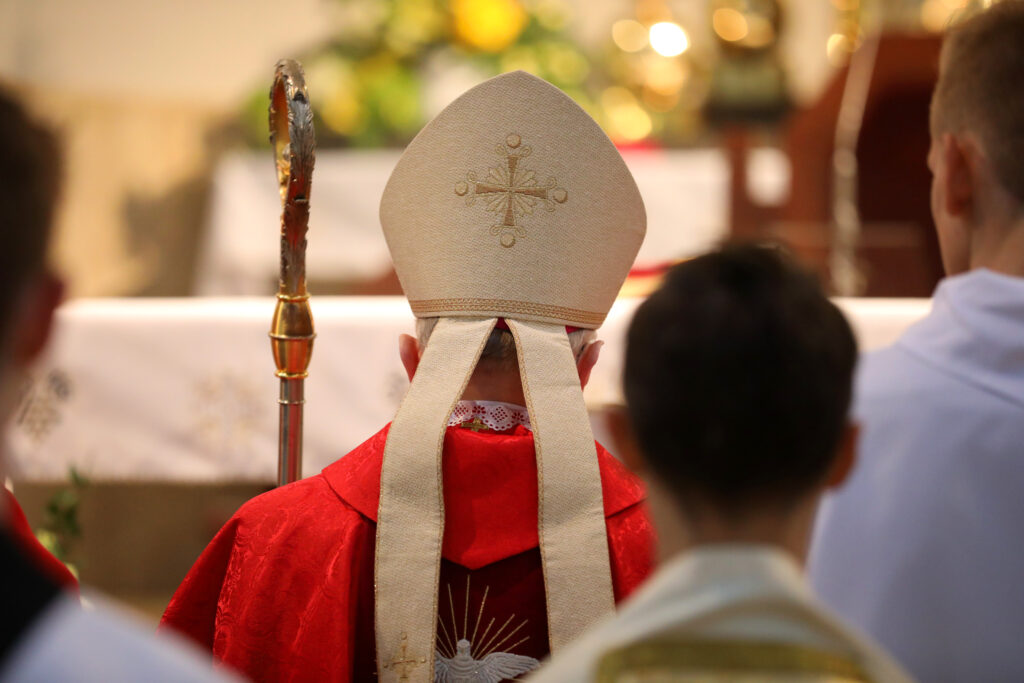 Preparation for Confirmation is a two-year program and begins in 9th grade (1st year). In the Sacrament of Confirmation, the baptized person is strengthened by the gifts of the Holy Spirit that are needed for us to live as a mature Christian. We are called to witness our faith to others.
Confirmation

Our Lady of Grace's Confirmation program works to prepare our young people's hearts for the Sacrament of Confirmation by teaching them through liturgy, words, experiences and actions of what it means to be a disciple in our community.
This is an exciting time in your faith journey, and we are excited to take this journey with you. It is a time to ask questions, to take a deeper dive into your faith and a chance to grow closer to your peers and church communities as you seek an encounter with God. It is also an opportunity to build and strengthen relationships rooted in Christ and a challenge to see Christ in those around you through service experiences. God has been present and working in your life since before you were born, this is a chance to step back and really see how!
All teens who receive the sacrament of Confirmation must have been in faith formation for at least two years prior to being confirmed. Traditionally, this has meant 9th and 10th grades, and teens are confirmed in 10th grade, but this is not always the case and can be done anytime in High School.
The Archdiocese of Baltimore lays out expectations for those preparing for the Sacrament of Confirmation and they are met within the Confirmation Preparation Program at Our Lady of Grace.